To vote on items, chose Vote from the menu at the top of the page.
FavorEtsy is a website to help you decide what items are hot on Etsy, in a similar fashion to HotOrNot & KittenWar.
Fashion Chic Bookmark - Beaded Book Thong in Amethyst Purple and Peridot Green Glass with Silver and Pearl and Handbag and Boot Charms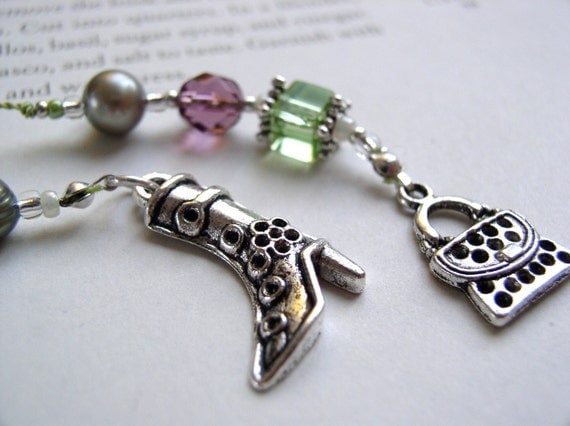 Welcome to FavorEtsy!